Welcome
'Living life in all its fullness'
Our Christian Values
Courage   Compassion   Trust  Friendship Wisdom Endurance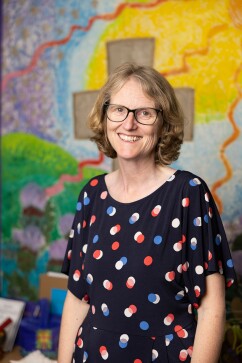 On behalf of all our school community I would like to warmly welcome you to Chaddleworth St Andrew's and Shefford C.of E. Primary Schools. We have developed this website in order to share all the exciting news and activities which take place in our school and keep you up to date.
Our two Church schools are committed to enabling all pupils to achieve their full potential. We do this through developing a love of learning within a creative, supportive environment, built on strong Christian foundations, where everyone aspires to be 'Living life in all its fullness'.
With the Ofsted rating 'Good', our ambitious curriculum and high aspirations for all our children enables them to flourish. Our Christian values are demonstrated through the warm, friendly atmosphere and strong team spirit. You will find our family of friendly, caring young people at the Shefford site where the federated schools are based. Specialised learning and activities such as drama workshops, music and dance take place regularly at the Chaddleworth site. We are very proud of our active PTFA and many links with the local community and believe that the partnership between children, teachers, parents, governors and community is central to creating the safe, secure and happy environment that gives our children the very best opportunity to achieve their full potential. 
Whether you are a parent, friend or visitor we sincerely hope that you enjoy finding out about our school.
Thank you for taking the time to visit our website. 
Alison Stephenson
Headteacher